Many of you will know us more for fixing PCs when they go Pete Tong. But, we've been designing, building and tinkering with websites for a long time. Now, we want to share with you the Website Design expertise we've been bringing to businesses in Devon and throughout the UK.
If you're actively looking for Website Design, a quick Google search will reveal that every Tom, Dick & Harry seems to be an 'expert website designer'. In our experience, these service providers are often one of two things:
Not Expert Website Designers –

Businesses or freelancers who offer website design… but don't do it to very well. And that's putting it lightly. A quick check of their online portfolio will enable you to sense-check their design 'expertise'.
Extortionately Expensive –

Even for a relatively basic WordPress website, they'll try and charge thousands. Some of the above also fall into this category, too. They vastly overcharge for poor Website Design.
Teign Geeks Website Design
So, where do Teign Geeks sit? We're somewhere in the middle. We have the creative eye that beautiful front-end website design demands, and the technical knowledge required for back-end development, deployment and user experience optimisation.
Oh, and our services don't cost the Earth.
But, it's all good and well us blowing our own trumpet. The proof, as they say, is in the pudding. Here are just a handful of the WordPress websites we've designed recently for clients in Devon and beyond:
SprayRight
SprayRight is a national industrial spraying contractor, headquartered in Devon but with service coverage throughout the whole of the UK. For years, SprayRight had relied solely on word-of-mouth recommendations and online/offline business directories to drum up new business.
The company had no existing website, so we had a completely blank canvas on which to work our magic. The results, we think, speak for themselves!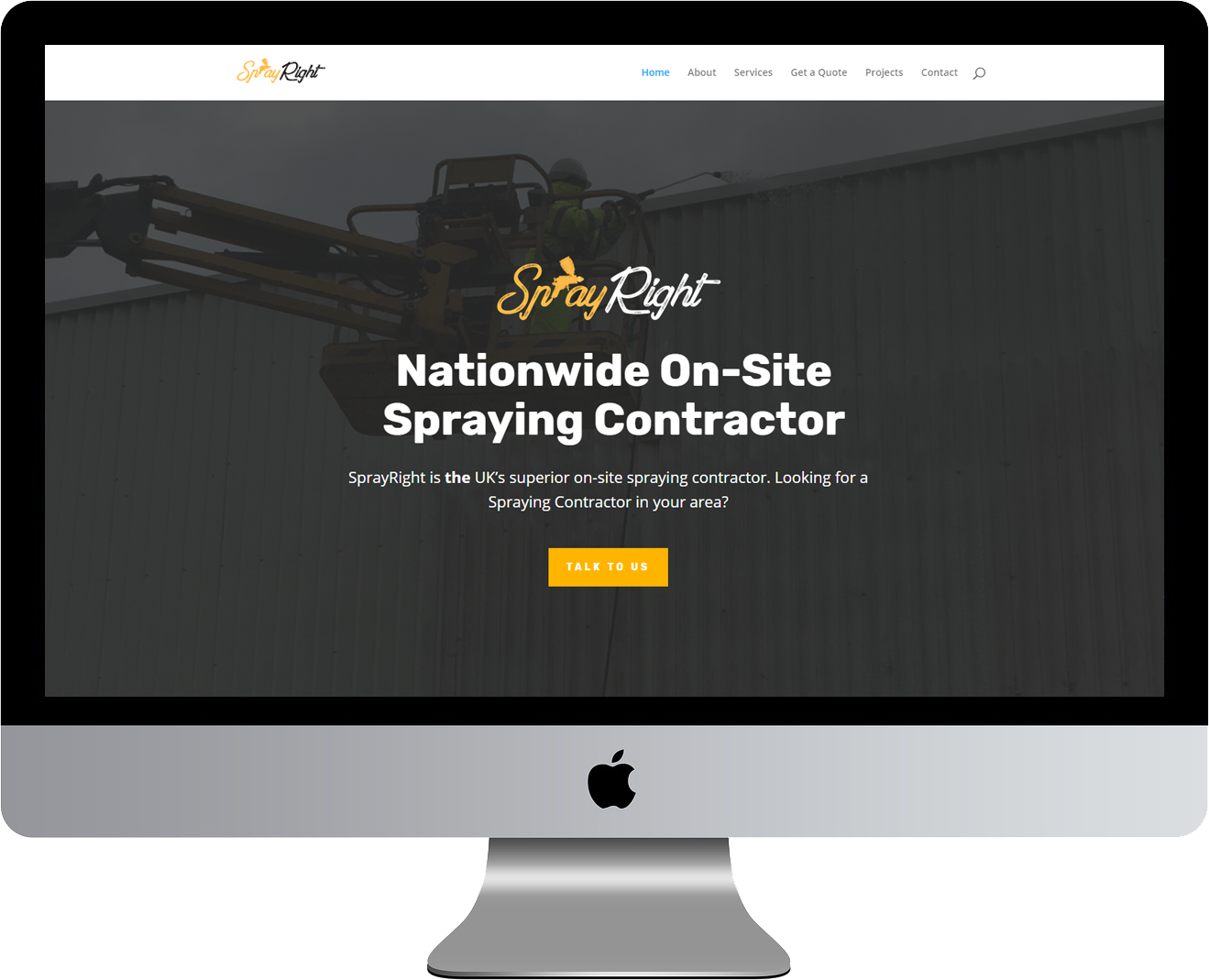 Visit the website here.
GTek Systems
GTek Systems is a Yorkshire-based supplier and installer of CCTV systems. When the company turned to Teign Geeks, its existing website hadn't been updated since it was first developed way back in the mid-2000s.
What we achieved for GTek is a modern, mobile-optimised website that not only looks the part, but is 100% user-friendly and showcases the company's product range perfectly.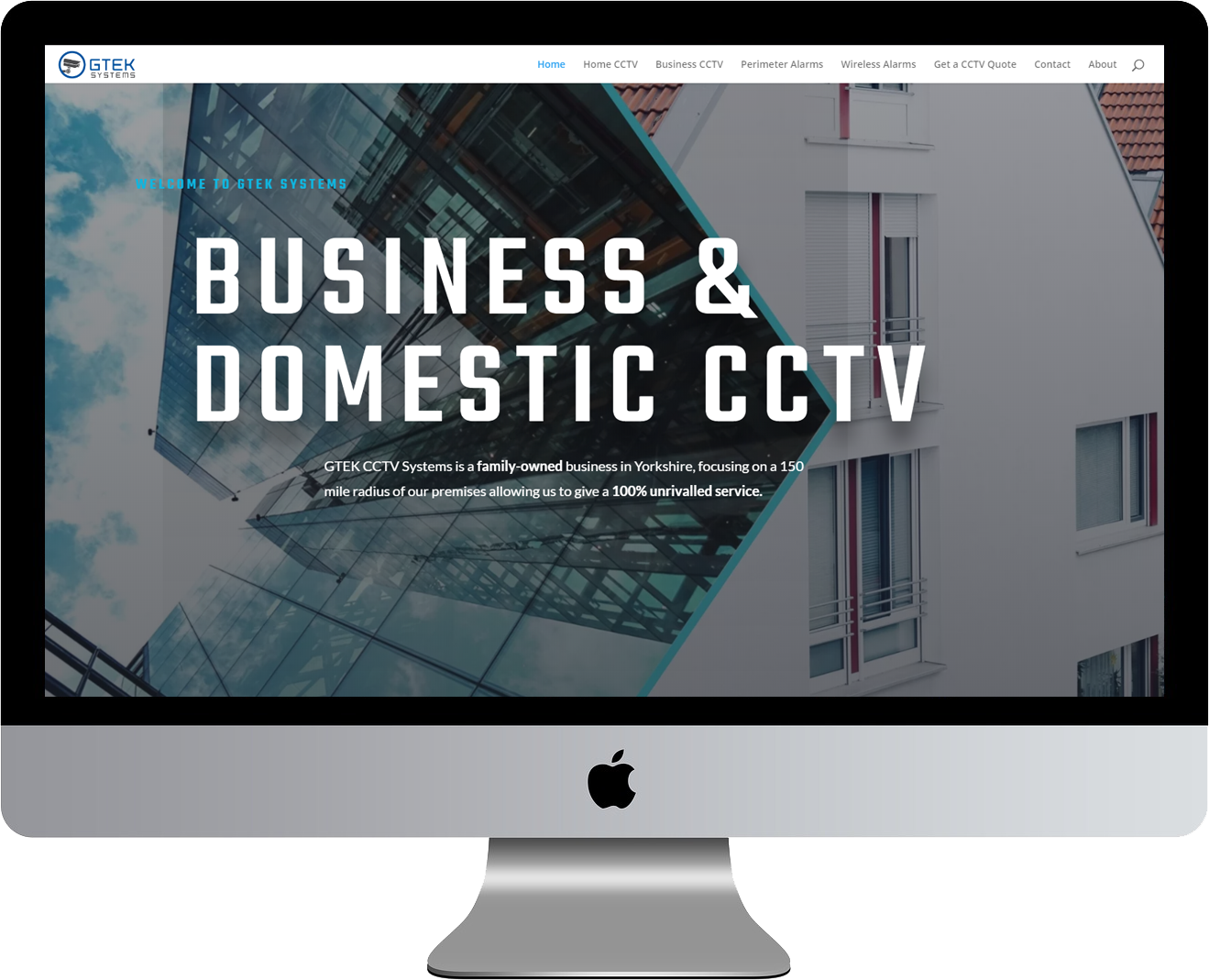 Visit the website here.
Cherry Picker Hire Devon
A long-established Cherry Picker Hire company with a fleet of various High Access Vehicles, Cherry Picker Hire Devon needed a new website that would allow contractors to view the vehicles (and their technical specifications) online, as well as request to hire one or more vehicles for a particular period of time.
Not only was CPH's old website outdated from a design perspective, it wasn't mobile responsive – two things we addressed head-on with this sleek new design.
Visit the website here.
Security Junction
Security Junction specialises in Home and Business Security, namely HD CCTV & Intruder Alarm Systems. Similar to SprayRight above, Security Junction had no existing website – so we had a blank canvas that we could put our own design stamp on.
Product imagery and technical specifications for each system were highly important to Security Junction, so our design centred around placing these products on a pedestal, and bringing them to the forefront of the website's layout.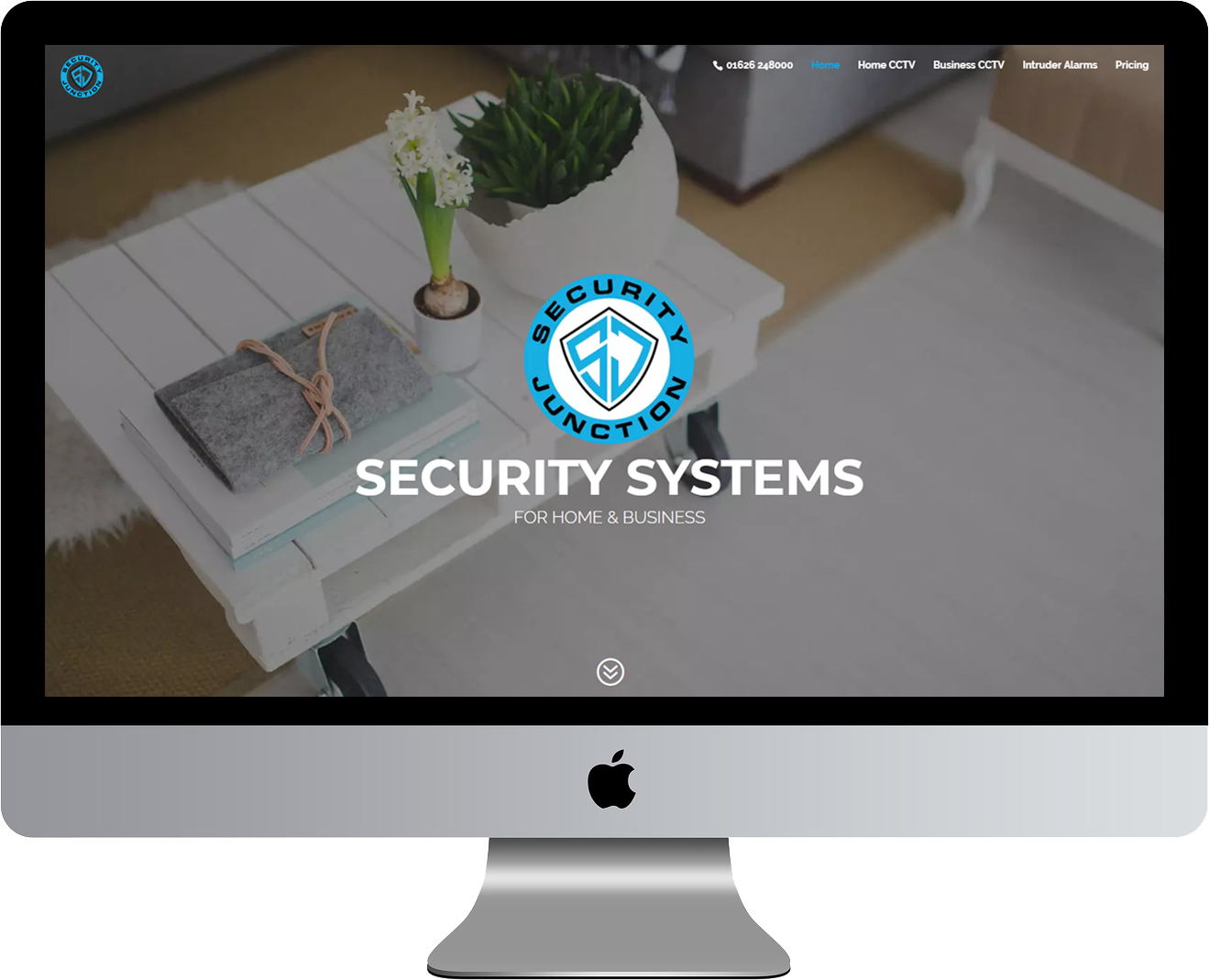 Visit the website here.
Website Design by Teign Geeks
Whether you're a start-up, self-employed tradesperson, small business or larger enterprise, Teign Geeks can design, develop and deploy your new website – at a price that won't break the bank.
Speak to the Geeks today about your new Website Design.