A No Fix No Fee guarantee is one of the most – if not the most – important factors you'll need to consider when choosing a computer repair specialist. Teign Geeks has had a No Fix No Fee PC repairs policy for years… and so should any other reputable computer repair company.
Yeah, you did read that right. If we can't figure out what's wrong with your PC, Laptop or Mac, we won't charge you a single penny for trying to diagnose the problem for you.
Imagine that happened in all walks of life, aye. You'd be much better off financially, no doubt.
Can you imagine taking your car to a mechanic because it's not running right, them spending an age stripping it down to its bare nuts and bolts, then not charging you a penny because they can't figure out the fault?
We've proudly been promoting our No Fix No Fee PC repairs policy for years. It's a key differentiator between Teign Geeks and a lot of our regional competitors. Some say they do it. But very few actually walk the walk like we do.  
What are No Fix No Fee PC Repairs?
When you or any other customer brings a computer into Teign Geeks, we're pretty confident there are few faults we can't fix. We aren't perfect, though. From time-to-time, we'll be faced with a fault that even our rigorous head-scratching won't fix.
Or, similarly, after spending some time diagnosing the problem(s) with your PC, we might come to the conclusion that it's not economical to repair. For example, the cost of the repair(s) would outweigh the actual value of your machine.
In either case, Teign Geeks wouldn't charge you a penny. That's exactly what we mean by No Fix No Fee PC repairs: if we can't diagnose the fault, can't fix the problem, or it's not economical to fix, you keep your cash.
Music to your eyes, we imagine. But, we bet you're wondering what the catch is?
What's the Catch?
There isn't one. Not with Teign Geeks' No Fix No Fee PC repairs policy, anyway. As the old saying goes, "it does exactly what it says on the tin." If we don't physically fix your PC, we take no payment.
Your bill for fault diagnosis? Zero. The cost for taking the time to dismantle your device or desktop, then put it all back together? Zilch.
However, like any industry, the PC repairs industry has some not-so-good eggs.
Check the Small Print!
The type of companies that treat every customer like a cash cow that they'll milk for as much as they can get. Overcharging and under delivering in some cases. Not being completely transparent about their supposed 'no fix no fee' policy, in others. And that's what you've got to be vigilant of.
If you do intend to deal with a service provider who claims to offer No Fix No Fee PC repairs as part of their repair policy, check the small print.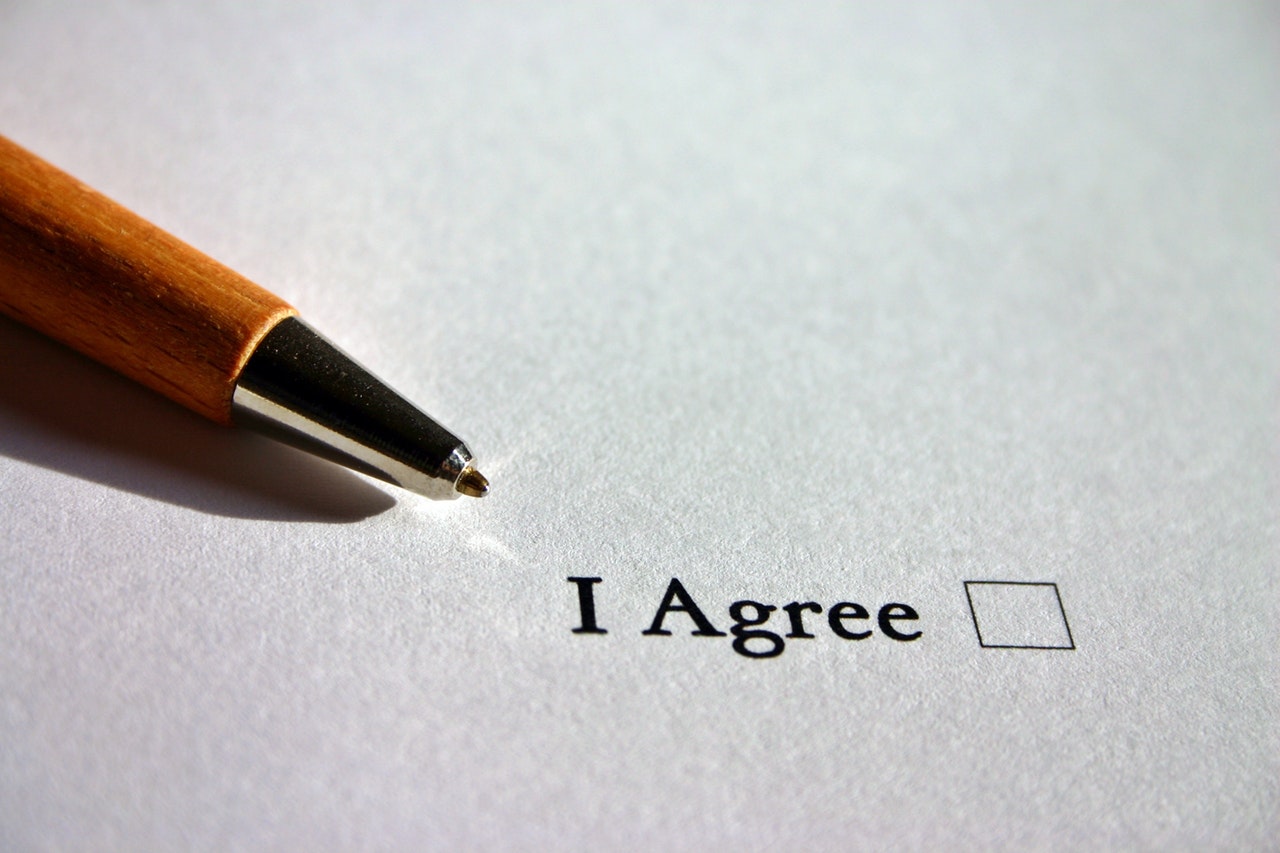 It might sound like a bit of a no-brainer. But, how many times have you ticked that little 'Agree to terms and conditions' tick box when you've shopped online or signed up for something? We've all done it, even though most of the time we don't know what we're agreeing to.
Many times we've seen service providers include small print that stipulates the customer must pay discovery, fault diagnosis or dismantling fees for example – even if they don't actually fix the problem, whilst all the time still promoting a 'no fix no fee' policy.
It's not a practice we condone, or have ever exercised ourselves here at Teign Geeks, but it's certainly one you need to be aware of.
Question Everything
Small print aside, it's also a good idea to speak to the PC repair provider about their No Fix No Fee PC repairs before you give the go-ahead. There minor details in the small print you miss, or that are simply omitted, that could mean you end up forking out a fortune.
Pick up the phone and ask for more information about the provider's No Fix No Fee guarantee. What does it include? What doesn't it include? Will you still have to pay diagnosis fees or an hourly labor charge, even if your PC isn't repaired?
Similarly, make it explicitly clear from the get-go that any repairs need to be agreed to by you – be it verbally or in person – before repair work commences. This way, you retain complete control over what's being done to your computer.
This will also prevent you from receiving a nasty surprise in the form of a hefty invoice for repair work that doesn't fall under the 'no fix no fee' guarantee.
Transparent No Fix No Fee from Teign Geeks
It's all good and well us telling you how great our we are at PC repairs, how transparent or No Fix No Fee policy and pricing is. What's of greater benefit to you is to hear it straight from our customers.
Here are just some of our five-star Facebook reviews:
Donna Chasteau – ★★★★★

Fantastic service! No fix, no fee policy I wasn't aware of so they had my laptop for ages but didn't charge me because it's too old to be fully repaired! Highly recommend.

Peter Hopkins – ★★★★★

Took my laptop to Graham and the team with an intermittent screen fault, they tracked down the problem by a process of elimination but only charged for the repair of the actual fault. Their communication was great throughout keeping me informed of the progress. Thank you guys.

Margaret Long – ★★★★★

I took my laptop in after I spilt coffee on the keyboard. It was also running slow and hot. I was told exactly what was needed and what it would cost, no hidden extras, and they gave me advice in terms I could understand! Would recommend them the everyone and often do!
Speak to a Geek today about our No Fix No Fee PC repairs. We provide PC repairs in Teignmouth, for customers in the local and surrounding areas.